Welcome to Southern Colorado's only pre-owned electric vehicle (EV) and hybrid dealership, Phil Long EVOutlet!
The innovative Phil Long EVOutlet is the first pre-owned dealership of its kind in Southern Colorado and Denver to exclusively sell hybrids, plug-in hybrids and all-electric vehicles. The outlet, located at 1338 Motor City Drive in Colorado Springs, had a soft opening on May 8 to share charging station opportunities, and consumers have been test-driving its EVs and hybrids since. There are six complimentary Level 2 charging stations onsite and plans are in the works to add four DC Fast Charging stations. EVOutlet builds its inventory through trade-ins and vehicles from other dealerships, including Phil Long's 17 other dealerships in Colorado and New Mexico.
Phil Long Dealerships have a reputation of serving and giving back to our communities, which is why Colorado drives Phil Long! We are proud to carry on the legacy of serving drivers since we opened our first Phil Long Dealership in 1945. Phil Long now proudly employs more than 1,200 people.
Why Buy EV?
Although a new electric vehicle can cost more than a gasoline-powered one up front, EVs will save you money in the long run. The average driver will save between $4,000 - $5,000 in fuel costs over the course of five years of EV ownership. The cost per mile to fuel an EV is approximately one-third to one-quarter the cost of gasoline.
What else does buying an EV do for you? With no gasoline-powered engine, you avoid oil changes, cooling system flushes, transmission servicing, air filter changes, spark plugs, drive belts and servicing more than a dozen other mechanical components that require routine maintenance. What's more, driving electric means zero emissions. EVs produce no harmful tailpipe emissions and do not pollute the air.
At the end of 2020, 1.5 million EVs were on the road in the United States. Sales are projected to increase 70% in 2021. EVs are projected to reach 7% of all automotive sales by 2025.
Fact Sheet
Electric vehicles have a smaller environmental impact than conventional vehicles because they do not produce carbon and other emissions directly from their tailpipes. According to Colorado Springs Utilities, the average electric car has 54% lower lifetime emissions than a comparable internal combustion model.
There are two types of EVs:  All-electric and plug-in hybrid electric vehicles:
·         All-electric vehicles depend solely on a battery for fuel and must be recharged when the battery is depleted. EVs plug into standard outlets or special charging units. EVs are also referred to as BEVs, or battery electric vehicles.
·         Plug-in hybrid vehicles operate on both a battery and a gasoline engine. The car initially runs on power from the battery and when it is depleted, it continues to operate on gasoline. Like all-electric vehicles, plug-in hybrid EVs plug into standard outlets or special charging units.
Plugging in is as simple as it sounds. EVs can plug in to a common 120V outlet with a small Level 1 mobile charger that resembles an extension cord. Many EV drivers install a Level 2 charger for a faster charge on a 240V outlet like an electric outlet for clothes dryers.
The typical commute in Colorado Springs is 6 miles. With a round-trip of 12 miles, you'd only need to charge your EV once a week.  If you charge at home every night, you never need to visit a charging station.
There are around 31,000 charging stations in the U.S., several hundred in Colorado, and just over 80 in Colorado Springs, half of them free to use.
Here is an interactive map that shows nearby charging stations in Colorado Springs:
https://chargehub.com/en/charging-stations-map.html
There are currently no federal tax incentives for purchasing pre-owned EVs, but states, cities and utilities do offer rebates and credits for pre-owned EVs.
Media Contact
Gina Sacripanti, Corporate Communications Director, Phil Long Dealerships
gsacripanti@phillong.com | 719.575.7016
Facebook.com/PhilLongEVOutlet    &    phillongevoutlet  on Instragram   &   www.evoutlet.com
Meet Us
Peter Buckles, General Manager, Phil Long Kia & EVOutlet
pbuckles@phillong.com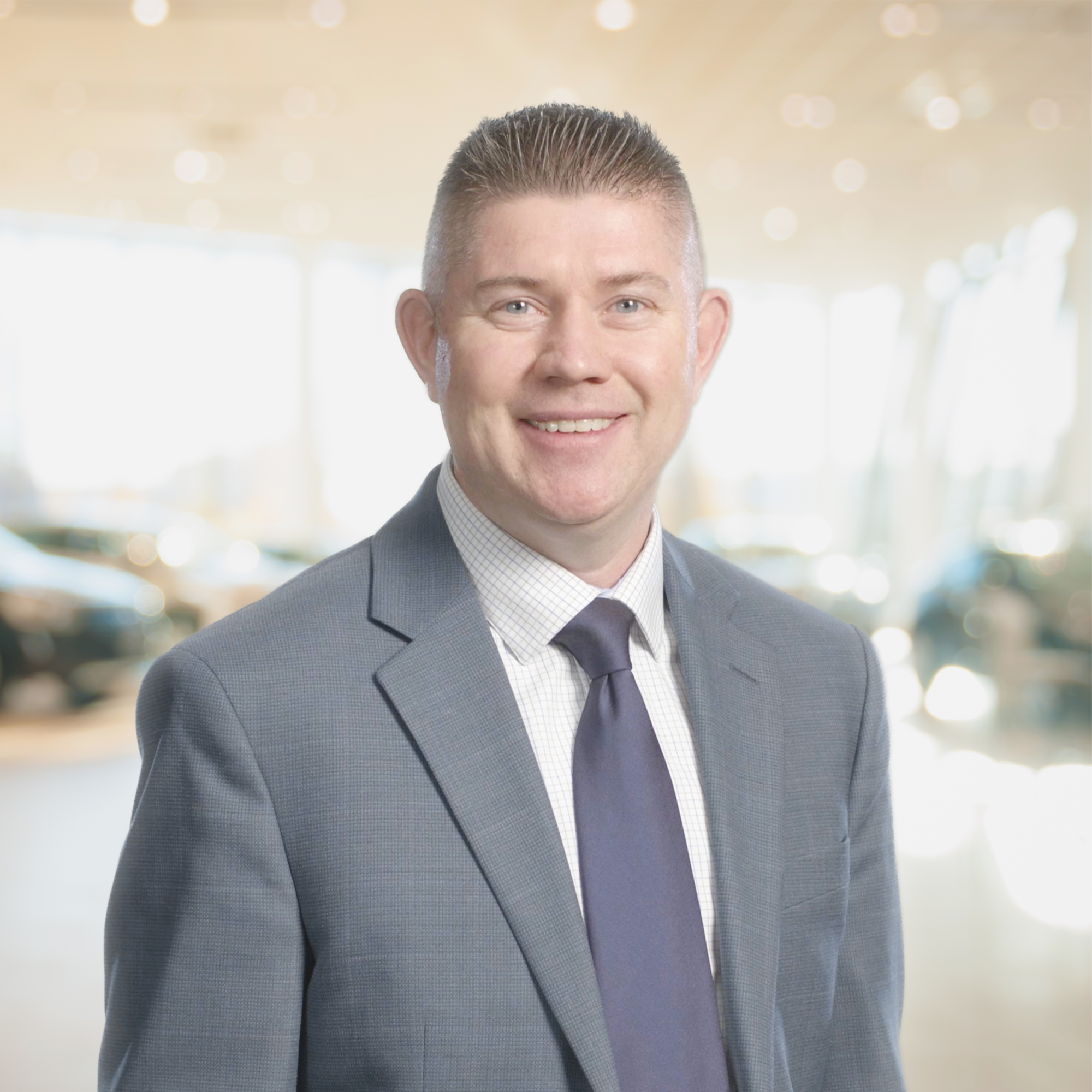 Robert Strange, Sales Manager, Phil Long EVOutlet 
rstrange@phillong.com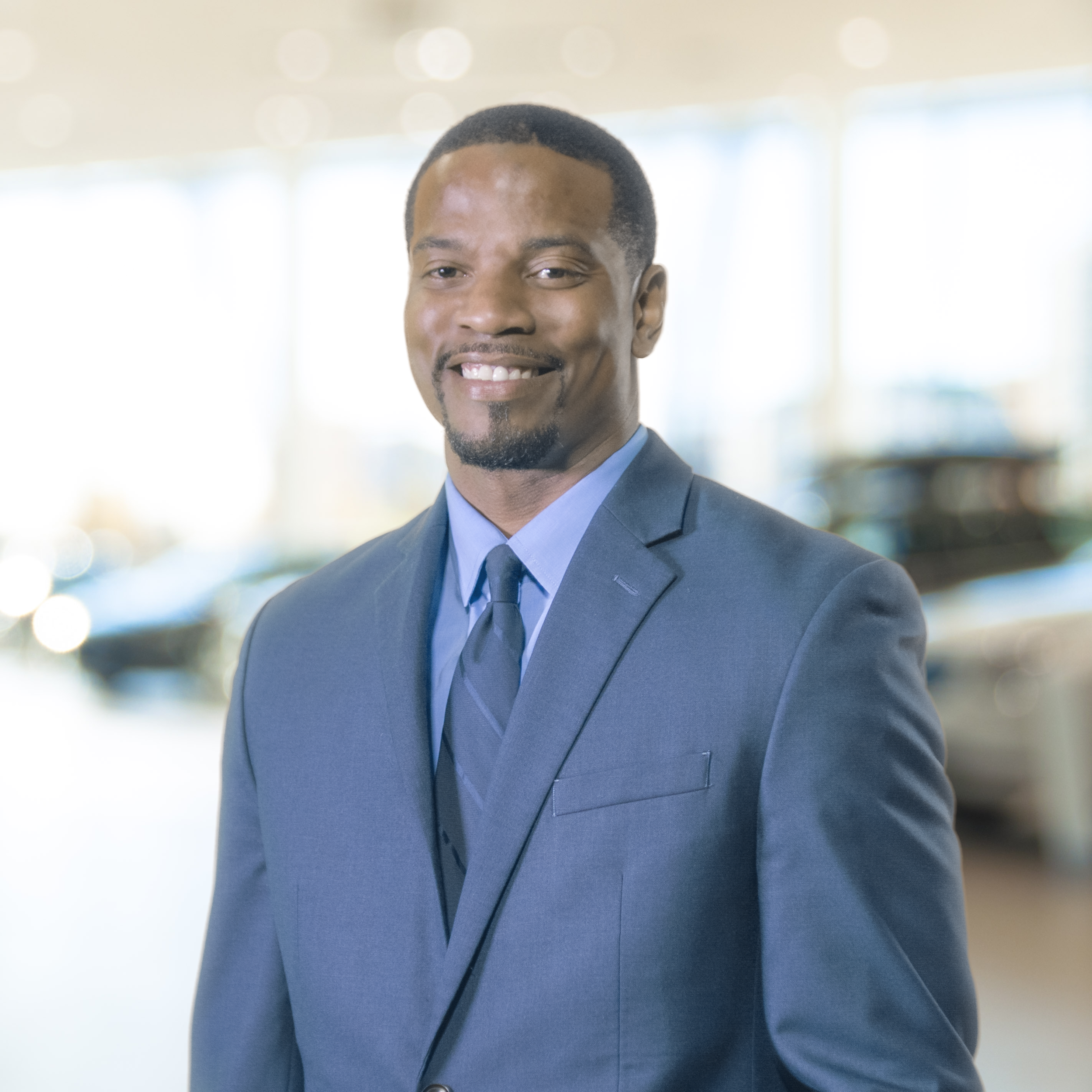 Photos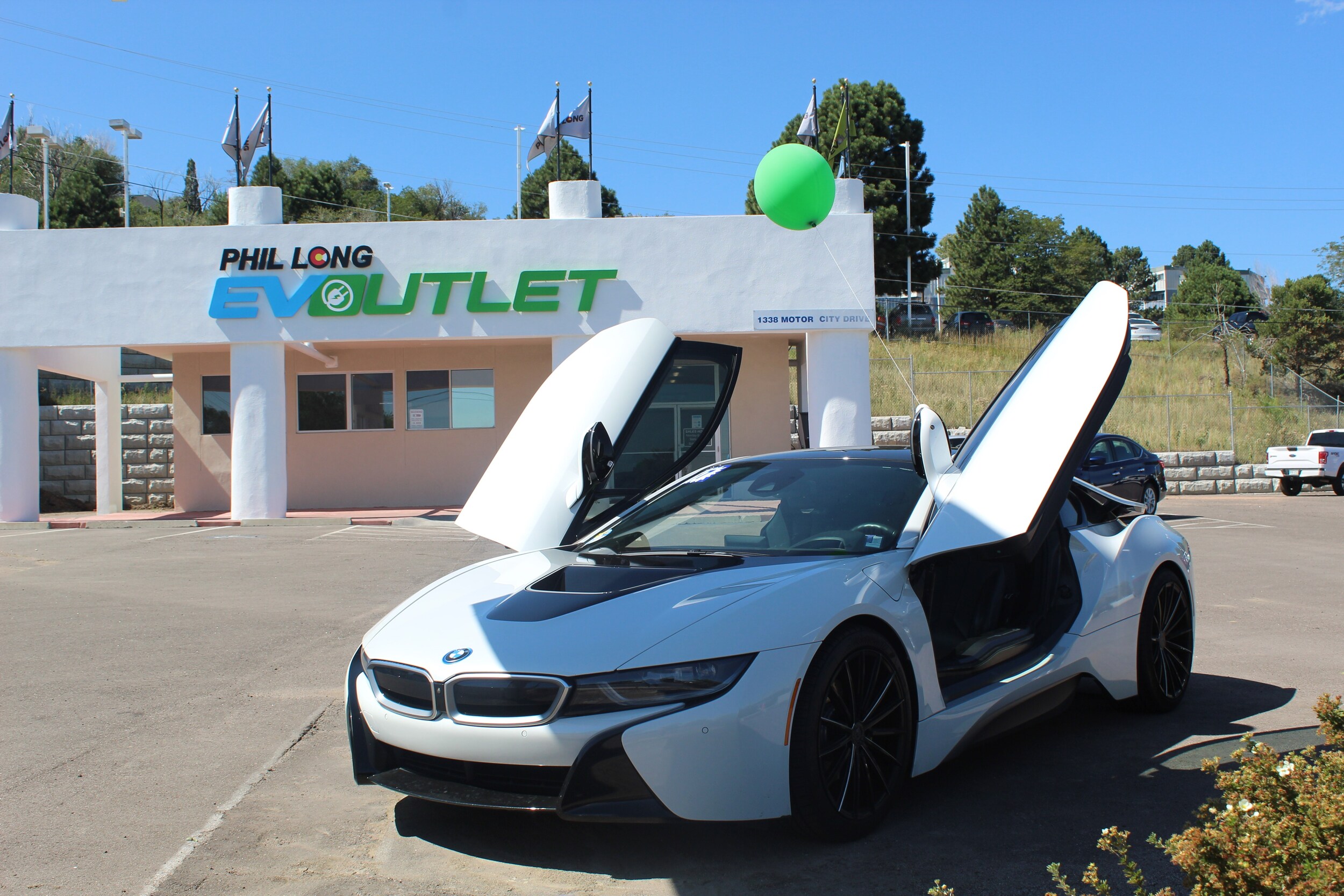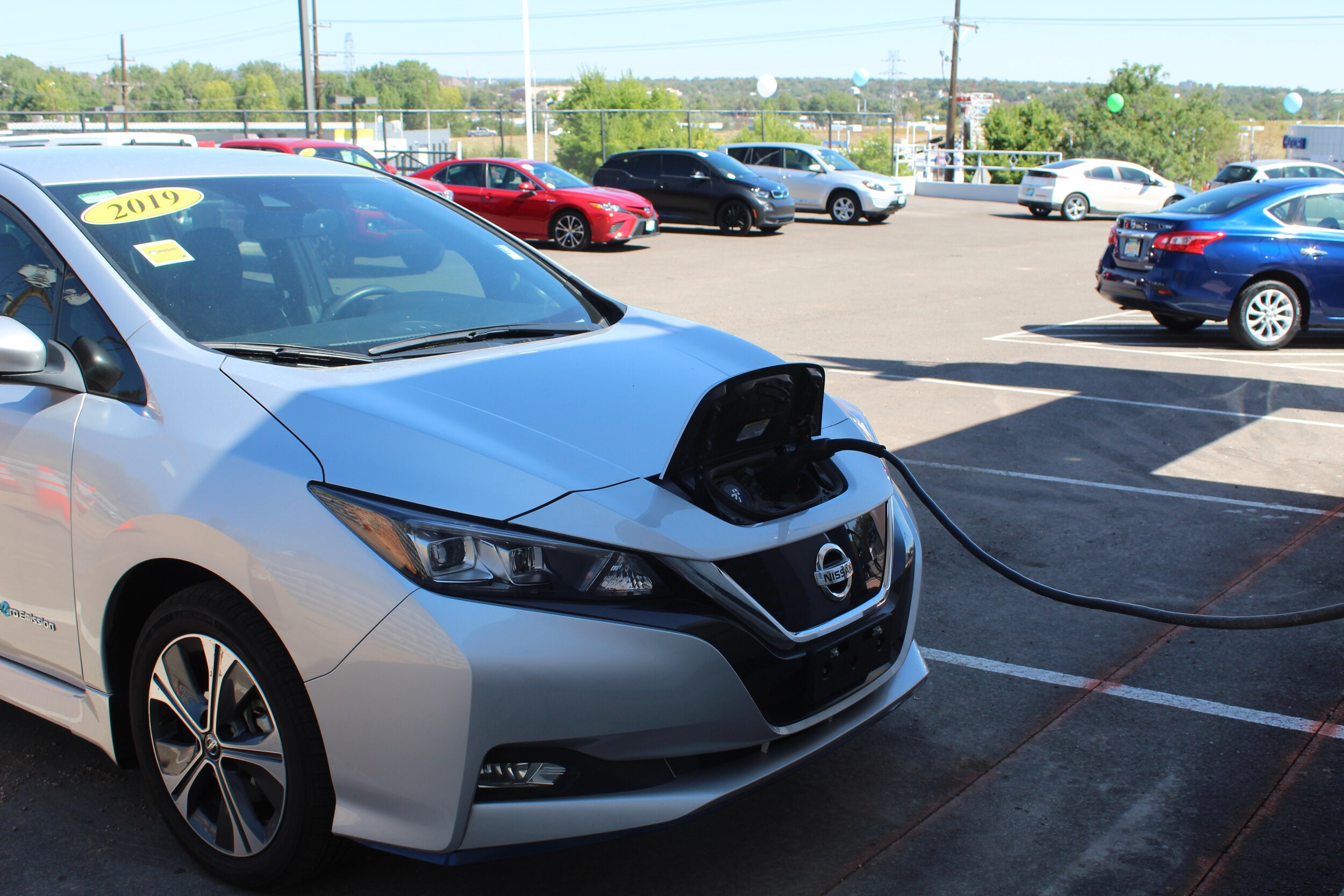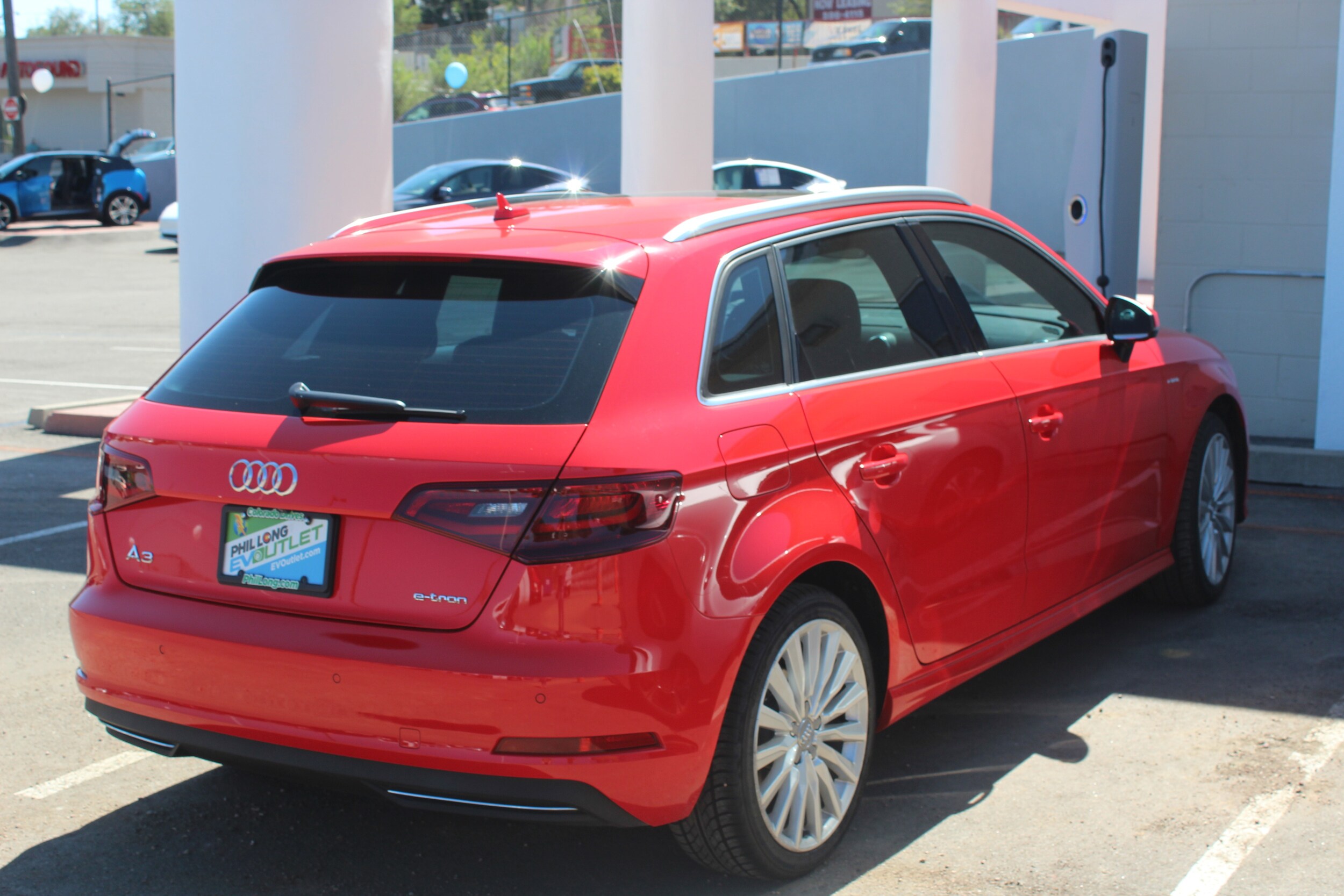 EVOutlet in the News
https://gazette.com/business/colorado-springs-dealer-opening-used-electric-vehicle-lot-across-from-tesla/article_a52b67a6-adb8-11eb-b0da-8b079fe7b598.html
https://bloximages.newyork1.vip.townnews.com/thechronicle-news.com/content/tncms/assets/v3/editorial/f/59/f596672e-b26b-11eb-be1a-8b1a70e5daa4/609aa02dcdb91.pdf.pdf
EVOutlet Logos